What is the Best Current Account in Ireland?
So, what is the best current account in Ireland?
We could give you the straight-forward, silver-bullet answer – (the credit union current account, of course) – but we won't do that just yet.
The truth is, it depends. As everyone has different banking needs, the right current account for you might not be the best for someone else. With a range of financial institutions that offer accounts with different features and services, it might be difficult to know where to start. That's why we've listed six main areas to consider before opening a current account, below – so you can choose the one that best suits your needs.
When you've chosen a current account, why not check out our blog with a simple, step-by-step guide on how to move from your old account, to a new one.
The credit union, unlike other current account providers, is a not-for-profit, community-owned and customer focused financial institution. Our current account has competitive fees, as well as overdraft options. With mobile banking and multiple branches in every county across Ireland and friendly staff to offer expert, face-to-face support, why not read more about opening a credit union current account here.
Type of current account
Although not exactly a deciding-factor when considering what current account to go with, it can be helpful to understand why some financial institutions offer different types of current accounts.
Some financial institutions can offer up to 6 different types of accounts. They are usually tailored for a particular stage of a customer's life. Examples of different types of currents accounts are: a standard or personal account, second-level student account, third-level student account, and a senior or 66+ current account. There are usually very slight differences (if any) between each one, and these difference mostly come down to current account fees, and access to direct debit or overdraft facilities.
At the credit union, we like to keep things simple. Most credit unions offer two types of current accounts: a standard/personal account and a student account.
Current account fees
Perhaps the most important thing to consider when choosing a current account are the fees you will pay. These can include maintenance or admin fees, as well as transaction fees. Maintenance fees are usually charged quarterly (every three months).
Although low or no fees might look attractive from the outside, it's important to take into account what you are getting for your money. Some accounts have no transaction or admin fees, but are also very basic, with no mobile banking, overdraft or Apple pay capabilities.
Although online-only banks may not charge monthly admin fees, they often have hefty charges for ATM withdrawals once you've reached a certain limit and offer no overdraft, cash or cheque payment capabilities. They also have no physical branches with face-to-face or telephone customer care.
Choosing a current account that is competitive on price but also offers the services you need is the best way to go. Many credit unions offer monthly admin fees from €4 per month, which is significantly lower than many other financial institutions. We have 220 offices offering current account support nationwide with services such as overdrafts, and contactless debit cards.
Most credit unions waive current account fees for students and for members aged 66+. You should check with your local, participating credit union for more information.
Online Banking Capabilities
Online banking and mobile apps with features such as online transfers, finger-print/biometric ID, and quick balance view may also be an expected product for many when choosing a current account provider.  As mentioned, some financial institutions offer very basic current accounts with limited online capabilities and no mobile app.
Although online-only banks have advanced digital products, it's important to acknowledge other services you may need, like face-to-face customer support, lodgements and overdrafts.
The credit union is known for its face-to-face and member-focused ethos, but our digital services have hugely expanded in recent years with many offering online banking and mobile apps that allow touch ID, freeze/unfreeze your card, online transfers and more.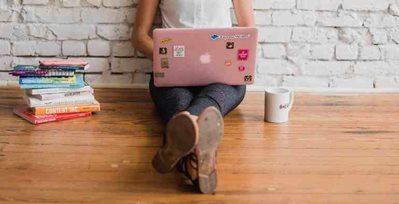 Branch Presence and Customer Support
Online banking and digital payments might be a requirement for many current account customers, but robust branch presence for things like cash lodgements or on-hand customer support can be equally important. It could be helpful to check if a financial institution has a branch in your local area before opening an account with them.
Currently, more than 60 credit unions in over 220 locations across Ireland offer current accounts. We're also known for our award-winning customer service; named as having the best customer service in Ireland for an unprecedented seven years in a row.
Current Account Overdraft
Some financial institutions (don't offer an overdraft service, so this may something to consider if you are thinking of opening a current account and wish to use an overdraft.
Switch Today
If you are interested in switching your current account you can do so by clicking here.