The Best Electric Cars 2022
4WheelGuide: Your roadmap to buying a new or used car   |    Above Image: Volkeswagen ID.3
Electric cars sales in Ireland are still on the up. They now represent over 8% of the overall market, with 8,399 electric cars registered in the first nine months of last year and 53% of motorists saying they'd like to purchase an EV by 2030 – according to the Society of the Irish Motor Industry. Hybrid sales are clocking up too, now 25% of the car market. Hybrid growth could also be due to Toyota's decision to only offer hybrid versions in most of its most popular models.

Ireland's EV charging points have been increased in recent years too, and if you do less than 300 km or so a week, you could get away without having a home or work charger at all, just visit a public one every few days to top up. Irish EV owners website have an extensive list of most public charging points around the country.

If you've found the electric car of your dreams and need a little help with the finance, read our blog about electric car grants. Or, you can ask local credit union for a car loan – read about how credit union car loans are much better than PCP and see some of the best credit union car loan rates in Ireland. 

*All prices and ranges are quoted from car websites but are subject to change depending on age, time, range, currency etc. 
1. Nissan Leaf   
This is the original and still reigns most popular of Electric Cars models – with sales far surpassing all other EV's. This second version of the original has improvements to range, design and speed, as well as price.
Range: 243km
Price: €37,940
Image: Nissan.ie
2. Tesla Model 3 
You may have seen many more Tesla's gracing our streets in recent times, and the model 3, with a range of 482km, competes at the top of the category.
Range: 482km
Price: €48,900
Image: Telsa.com
3. The Hyundai ICONIQ 5 
The Hyundai ICONIQ competes with the quality of the Audi Q4 e-tron and Volkswagon ID.4. It is also said to be one of the nicest looking electric cars out there.
Range: 481km
Price: €37,995
Image: Hyundai.ie
3. Skoda Enyaq 
One of the most popular electric family cars on the market, the Skoda Enyaq has been said to be well-priced, comfortable, nice to drive and well equipped.
Range: 420km
Price: €38,762
Image: Skoda.ie
4. Volkswagen ID3
Another all-electric family hatchback, the Volkwagen ID3 is reasonably priced with technology said to be ahead of the Nissan Leaf.
Range: 418km
Price: €35,796
Image: Volkswagen.ie
5. Renault Zoe 
This compact car has been upgraded from its predessor to include a better battery and interior. Price-wise, it's attractive, and it's range is higher than other market leaders.
Range: 394km
Price: €36,720
Image: Renault.ie
6. Kia EV6
The new Kia is sleeker looking, and is the sister model to the Hyundai Ioniq. The 2022 model has serious range and very impressive sporty design.
Range: 528km
Price: €50,000
Image: Kia.ie
7. Audi eTron 
A beautiful, silent, lightweight family car with finished interior, the eTron is gunning for a spot beside the Tesla. With the new base price of the base edition model dropping to €9,000, it could be a good option for a beautiful family car.
Range: 402km
Price: €62,700
Image: Audi.ie
8. The Hyundai Kona Electric 
With a fast charger, they say this model can be topped up to 80% within an hour, and about 9 hours on a standard. This latest model from Hyundai is said to be one of the best electric cars out there; with five doors and lots of added kit – for an attractive price.
Range: 482 km
Price: €38,000
Image: Hyundai.ie
9. Jaguar iPace 
This car is almost up there with the Telsa for looks and tipping at the premium end of the scale, is doing a pretty good job as an SUV, with 20 inch wheels. It will set you back quite a bit though, if you're prepare to buy at the higher end.
Range: 407km
Price: €82,000
Image: Jaguar.com
10. Kia eNiro 
Like other models, the Kia eNiro comes with two battery options which can be handy for those not going long distances.
Range: 455 km
Price: €38,336
Image: Kia.ie
The content of this blog is aimed to provide general advice and information to the public only. All prices and details are as accurate as possible at the time the blog was written. Readers should always seek professional advice when purchasing a car suitable for them.
So if you're in the market for a car loan contact us here who will come back to you with details on the interest rates they currently offer? Alternatively, to see what the average car loan rate will cost you – check out our handy loan calculator, or submit a loan enquiry, below.
Submit an Online Loan Enquiry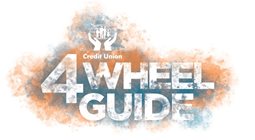 Keep an eye out for #4WheelGuide across Facebook, Twitter, or Instagram for more great advice on budgeting, choosing and buying your car as well as design and style ideas and inspiring stories – so you can gear up for the car of your dreams.