How to Live Like a King (or Queen) on a Student Budget
It might be a few years (just a handful) since we were budgeting like students, but what we may lack in youth we make up for in experience. So read on for the low-down on making the very most of a student budget.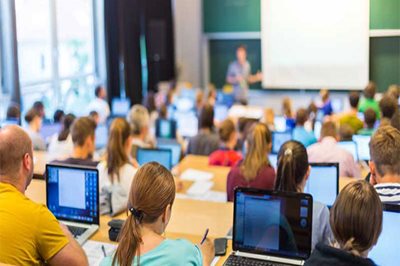 Things may have changed since we last darkened the door of a lecture hall, but we know the realities of feeding, watering and clothing yourself on a student budget remain challenging. Especially with students now spending €738 per month during the college year. And that's just those living at home. Students renting are spending €1,047 a month.
It takes some effort to make that student budget stretch beyond the bare necessities. With our tried-and-tested tips below however, you should be well on your way. You'll probably even have your new college friends begging you for your secret!
Budget like a pro
Our 2019 research on student costs revealed that despite the fact seven in ten students were struggling financially at college, 57% had no student budget or financial plan! We know there's nothing remotely interesting or exciting about budgeting, but you can't ignore the advantages.
Just put one hour aside of your hectic social life and focus on the task. You can thank us later when you've enough extra cash to sip on a cocktail or craft beer instead of making do with what you're sure can double as drain cleaner.
Write down all sources of money coming in for the month, be that from your parents, part-time job, government grant etc. Next write down all money going out, starting with the substantial items like rent, travel, books and utility bills. Then look at the money you spend on coffees, groceries, eating out, social life and more. You need to be honest here! Once you have everything written down you can see clearly where you can cutback, spend less and have a little extra at the end of the month. If you want more detailed tips on budgeting for student life, talk to your local credit union. You'll find they'll be more than happy to help!
Learn how to cook
Why spend all of your student budget on take-aways and college restaurants? You'll quickly find out you won't have much change left for anything else. Of course, you could opt to live on a diet of frozen pizza and instant noodles. But this will soon have to you looking and feeling malnourished. You'll be coughing up (excuse the pun) for expensive vitamins and supplements, especially during busier times or exams. Instead, why not feast on your cheap yet nutritious culinary creations?
There are tons of free, student budget-friendly, quick and easy dinner recipes on the internet. Many will focus on staple ingredients you can get cheaply in your local supermarket such as pasta, rice, veg, mince, tuna and veggie mince. Budget Bytes is another great site, while the BBC's goodfood for students is so drool-worthy we'll be using it ourselves from now on (with recipes for home-made garlic bread, giant cookies and pancakes can you blame us?).
Shop like a ninja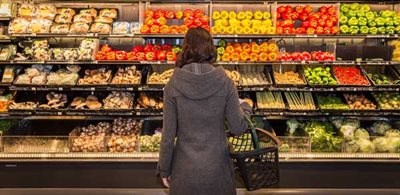 We all know the urban myth about the ultimate penny-pincher who's been banned from the local supermarket for stalking employees around the store while they discount food. While we're not suggesting you morph into the campus miser, there is some method to this madness. There's no harm doing a little asking around to find out when your local shops/supermarkets reduce their prices. Many will discount food in the evenings or a certain day of the week on food due to go out of date. If you can make an effort to shop at that time and take advantage of the discounts, you could be stocking your freezer with premium quality goods despite being on a student budget!
There are a few more hacks to saving big on your grocery bill if someone has beat you to the marked-down goods (and believe us they will).  Always shop with a list. Most supermarkets now will provide portable price-checkers, never shop without one if you can! Buy for the full week. Buy staples such as pasta, rice, cereal, porridge oats etc. in bulk. Don't be fooled by two-for-one deals that will actually cost more money (use your phone calculator to do the math). Devise a rota for your housemates for laundry powder and toilet paper so the cost is spread evenly. Buy supermarket own-brand, but check out markets for fruit and veg as you can often find better quality and cheaper prices. And never shop on an empty stomach!
Become a coupon/student discount scavenger
During your first week or two on campus you will find coupons fired at you from all angles. Take them all. Take two. And keep them. You never know when they will come in handy. Take note of the expiry dates.
Keep your eyes peeled for coupons everywhere – they are not just limited to the college campus.
Sign up for ALL loyalty cards. Everywhere. You will benefit from discounts, vouchers and special offers in supermarkets, free sandwiches/salads/coffees at your favourite deli (for those rare occasions you treat yourself because you'll be cooking for yourself. Won't you?).
Use your student card absolutely everywhere you can. Unsure whether somewhere offers a student discount? Don't hesitate to ask!
Vintage King (or Queen)
According to our national survey, 18% of students cut spending on clothes in order to cope with costs during the college year. There is nothing wrong with this and it's good to see some forgoing new clothes to try and stick to a student budget. But that doesn't mean you can't treat yourself a little every now and again.
Vintage clothes have never been so popular, so why not take full advantage of the bargains? You can look effortlessly on-trend for a couple of euro. Flea markets and kilo sales are your best friend while in college. Weigh n Pay is a good website with information on vintage kilo sales around the country.
Do NOT get a credit card
We know you're too intelligent to do this anyway while on a student budget, so we won't labour the point. But you can read our blog on the topic, should you just want to remind yourself what an excellent choice you made not getting a credit card.
Gourmet coffee fix for less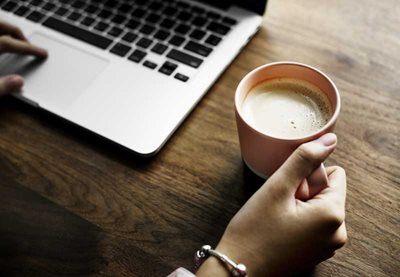 A takeaway coffee five-days-a-week though turns into a pretty expensive habit. Dublin for example was named as having the 10th most expensive cup of coffee in the world (by Cuba Travel)!! Hardly the kind of prices you want to contend with on a student budget.
Do your best to limit the habit. Instead spend a few euro on a personal-sized French press, then grab yourself a bag of affordable ground coffee during your weekly grocery shop. Bring your freshly-made brew into campus in your keep-cup – and do your bit for the environment while getting your tasty caffeine fix.
Be strategic about joining clubs and socs
Joining college clubs and societies (socs) is an amazing way to broaden your horizons, meet like-minded people and develop your athletic, creative or academic skills.
While it's an important aspect of student life, did you know that it's also a great way to ensure you are in-the-know about the best parties on campus? If you want to be strategic about it, you can suss out the biggest and most popular clubs and socs and ensure you join up. They will usually have the biggest budgets for parties, trips and the like. You'll have a top social life without having to delve too deep into your student budget. Not to mention some seriously niche skills for your CV (Banter, Quidditch, Tea-Making – yep these are the skills you can hone in your college societies).
Remember, your local credit union is always there for you if you require more detailed budgeting and personal finance tips.
If you find you need additional financial assistance to help cope with college costs, have a chat with your credit union about their student loans. Unsure about why a credit union loan is better than the others? Find out the range of benefits that come with a credit union loan.
If you don't have time for that, just know that credit unions are ethical, not-for-profit lenders and a large number offer discounted rates on their student loans!
This blog was written by The Irish League of Credit Unions.
www.creditunion.ie