How to Find the Best Value Electric Car in Ireland
Fuel has been rising at an alarming pace since the start of the War in Ukraine. Add to that the dramatic rise in inflation and cost of everyday living. Most of us are now seeking cheaper alternatives to traditional petrol and diesel cars. As a result, demand for Full electric vehicles (BEV's) is skyrocketing. In contrast to hybrid vehicles (which still operate predominantly using fuel), fully electric cars run exclusively via a battery (charged using electricity). A recent report from Done Deal found that demand for electric vehicles on their website increased by 218% year-on-year.
Many people are trawling the web attempting to find the perfect value electric car for them. A car which is not too expensive and delivers good range. This is no easy task as there is a sizeable cost difference in pricing for electric cars vs petrol/diesel cars. In this blog we explore the best value electric cars in the Irish market. We detail the cheapest Electric Vehicles in the Irish market as well as offer more reasonably priced EV's with decent range. The focus will be primarily on the new car market and options available to suit your budget and needs. But first we need to look at what value means to you as a consumer.
Accessing Electric Car Value – Price vs Range
Before delving into listing electric cars available in the Irish market, we must first access what we mean by the term value. This can represent something different to everyone. Usually, by value we mean it is not too expensive and lasts for a long time (durability & good quality). In terms of electric vehicles, we also must add in range to this value equation. Each electric vehicle possesses a different size and quality of battery delivering a different range for a full charge. Generally, the more range you need, the higher a price you pay. Also known as the "range premium" among EV owners.
What represents Value to you?
If you live in a rural area and do a lot of long-distance driving, then range is a lot more important to you. Living in the city and covering shorter distances day to day (except for the odd occasion like a holiday), may mean range is less important and you may compromise range for a lower electric car price. Increasingly families are choosing EV's as a second car and only using it for school trips and day to day trips relegating the significance of range.
The average daily commute per Irish person was 15km according to the 2016 census with the longest being 25km. Even the cheapest EV's offer ranges well in excess of this. Most electric cars cover >250km per full charge in standard driving conditions.
The Importance of Home Charging availability
Access your usual range requirements for travelling prior to choosing an EV. Also, its important to have you the ability to install a home charger at your home. Installing a charger at home is important due to the scarcity of public chargers throughout Ireland (unless you are happy to wait over an hour in the queue). Not having the ability to install or access a home charger may create significant inconvenience to you if an EV is your only vehicle. Home charger installs cost approximately in the region of €1,200 – €1500 for a standard install. SEAI offer a EV home charger grant of €600 to help cover some of this fee. You should insert this fee into your overall budget if deemed important.
The Best Value Electric Cars
All of the above factors needs to be weighted into determining your budget. Now we are ready to attempt to access the best "value" Electric cars in the Irish market. We will primarily factor in retail price and range into our selections.
For each electric car listed below, the figures focus on battery size (measured in kWh) and range according to the standardised WLTP cycle.
Cheapest Electric Cars with Standard Range
Criteria: Range >250km range & price <€32,000
1. Renault Zoe E-Tech Electric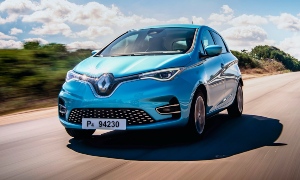 Image: renault.ie
Price: €28k
Range: 377km
The Renault ZOE was Europe's biggest-selling electric vehicle in 2020 and comes with a very good range at an affordable price.
2. Opel Corsa-e SRI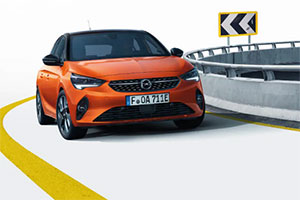 Image: opel.ie
Price: €31k
Range: 337km
This electric from Opel comes with a decent range and nice design.
3. Nissan Leaf XE (40kwh)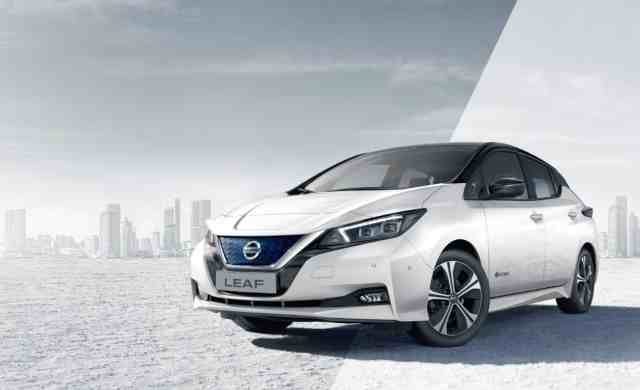 Image: nissan.ie
Price: €28k
Range: 270km
Nissan have been established in the EV market since 2010 when the first generation Leaf was introduced. If range is an issue, the Leaf also comes with a 62kwh battery offering a range of up to 385 km at a cost of €36k.
Best Value Electric Cars with Medium Range
Criteria: range >300km range & price <€35,000
1. Peugeot e-208 Active (50kwh)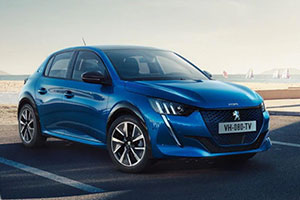 Image: peugeot.ie
Price: €29k
Range: 350km
Peogeot are making EV's a strong focus in the coming years and are releasing more exciting models. This model offers good range and comes under the €30k bracket.
2. Volkswagen ID 3 Lite (58 kwh)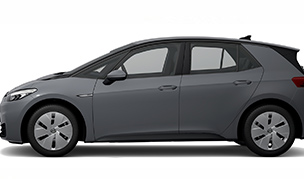 Image: volkswagen.ie
Price: €33k
Range: 425km
Volkswagen are establishing a strong reputation as a dominant EV player with ID3 and ID4 models proving hugely popular with customers. While Volkswagen have been hampered by car delivery delays the ID3 is well worth consideration.
3. Opel Mokka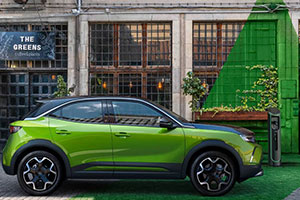 Image: opel.ie
Price: €34k
Range: 322km
The Mokka is a very stylish SUV available in both Petrol and Electric. While the range might not be the best, it makes up for this with great design.
Best Value Electric Cars with Long Range
Criteria: range >400km range and price <€40,000
1. Kia e-Niro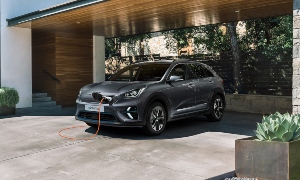 Image: kia.ie
Price: €38k
Range: 455km
The e-Niro costs around €2,000 more than the boxier looking e-Soul, but looks a lot better design wise. It has more space than similar competitors and is well worth consideration for those looking for a family EV with large boot and rear seating space.
2. Hyundai Kona EV 64KW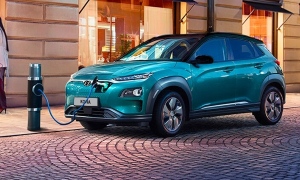 Image: hyundai.ie
Price: €38k
Range: 482km
The Hyundai Kona also comes with a smaller battery offerring just over 300km for slightly over €30k. But if you have it, its well worth paying extra for the 64kw battery which comes with an industry leading 482km for an EV under €40k.
3. MG ZS EV (72.6kwh)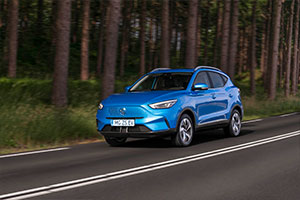 Image: mg.ie
Price: €33k
Range: 440km
Chinese brands are quickly becoming leaders in the production of EV's. The MG ZS is one of the first Chinese forays into the Irish EV market and comes with a great range at an affordable price.
**Prices are rounded to nearest whole number and do not include dealer delivery charges. Prices are correct/relevant at the time of publication of this article (01/04/22). Prices start from standard features while Images may include extra features and customisations which cost extra. The content of this blog is aimed to provide general advice and information to the public only. All prices and details are as accurate as possible at the time the blog was written. Readers should always seek professional advice when purchasing a car suitable for them.
To find out more about car loans click here