Best Family Cars for 2022
4WheelGuide: Your roadmap to buying a new or used car  | Photo credit, above: Hyundai.com
COVID and Brexit have caused the biggest changes in the Irish car industry since Karl Benx introduced the fourth wheel in 1885. The latest Done Deal report says used car prices have increased by 56% – caused by high demand and shortage of supply. Online shopping has stuck, too; with many buyers so desperate for cars they are still using click and collect methods, even after restrictions have lifted. With a lack of UK cars, Irish buyers have shifted their attention from the UK to Japan: with a 50% increase of car imports from there.
If you're looking for a family car this year, be prepared to be flexible, widen your horizons and if you are considering shopping online, make sure to buy from a trusted dealer, and make sure to photograph the car before your drive it.
If you've read our recent blog here on the best family cars, you'll see we covered the best family cars for space, reliability but maybe just as importantly style. The best models for family cars are the handy hatchback, the super SUV's and of course the estates.
As part of our 4WheelGuide series we've reviewed this list, and chosen the top cars from each category to give you six of the best family cars for 2022. Happy hunting.
If you've found the electric car of your dreams and need a little help with the finance, read our blog about electric car grants. Or, you can ask local credit union for a car loan – read about how credit union car loans are much better than PCP and see some of the best credit union car loan rates in Ireland. 
*All prices and ranges are quoted from car websites but are subject to change depending on age, time, range, currency etc. 
Best Family Hatch-Backs
As we've said before, hatchbacks are the starter pack of family cars, as they're not huge, but are still roomy on the inside with enough boot space for all the family.
Ford Focus Hatchback
When it comes to reliability, Ford is king. As a family car, it can be a good choice as many engines are cheap to run, with little trouble. The only downsides are the boot space and some of the interior finishing.
Image: AutoCar.co.uk
Skoda Scala Hatchback
Skoda hatchback won the hatchback category for the most recommended family car last year. Their new model is no exception: big on boot space, very competitive on price and with a comfortable interior. Perhaps not the best drive, as mentioned on some car buying website.
Image: Skoda.com
Volkswagen Golf Hatchback
The Golf is widely known for its quality engine and sleekness – its more expensive than the Skoda but its one of the most highly sold cars in the country.
For families looking for reliability and space, it's definitely a good option.
Image: Volkswagen.com
Best Family SUVs
They're definitely becoming the favourite family car in Ireland, due to their space; but also ability to be taken on family trips, off road and on motorway journeys.
Skoda Karoq SUV
Nowadays, the ever-growing SUV brigade can be seen waiting outside school gates – but these popular family cars can come with a hefty fee.
The Karoq much cheaper than most other premium family SUVs, and has been described as comfortable, reliable and affordable.
Image: Skoda.com
Volvo XC60
We couldn't do a best family car list without including this puppy – touted as the best-selling family SUV, and their Safest Car tested by Euro NCAP- it has been described as safe, comfortable and easy-to-drive. An all-round winner.
Image: Volvo.com
Best Family Estates
The Volkswagen Passat Estate
The Passat has 650ltrs of boot space, a beautiful interior, and of course, a sleek external design that comes with any Volkswagen.
Image: Volkswagen.com
Skoda Estate
Cheaper than the golf or Volvo estate, the Skoda hatchback is always a great option for someone with a lower budget – but doesn't want to compromise reliability or style.
Image: Skoda.com
People Carriers
Ford S-Max

A minivan that doesn't look like a minivan. If that's for you, than the Ford-S-Max is the least-mini-van-type minivan in the market, due to its neat, modern exterior. Although you may have to compromise a little bit of space, but if you value your style – than it could be worth it.
Image: Ford.com
Renault grand scenic MPV
An upgrade from the older Grand scenic, this model has attractive family safety features like automatic emergency breaking, and additional features like pull-out picnic tables and lights for reading.
Image: Renault.com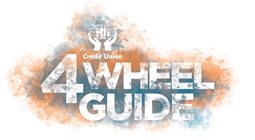 Keep an eye out for #4WheelGuide across out Facebook, Twitter, or Instagram for more great advice on budgeting, choosing and buying your car as well as design and style ideas and inspiring stories – so you can gear up for the car of your dreams.
If you need any help with budgeting or financial support with your project, (big or small) don't hesitate to contact us we're here to help.
Submit an Online Loan Enquiry