A Guide to Buying your First Home in Ireland
Buying your first home is a big step for any person or family. Our helpful guide takes you through everything you need to know when buying your first home in Ireland. We go over everything from choosing where to live to getting the mortgage approved with your bank or credit union.
What is your budget?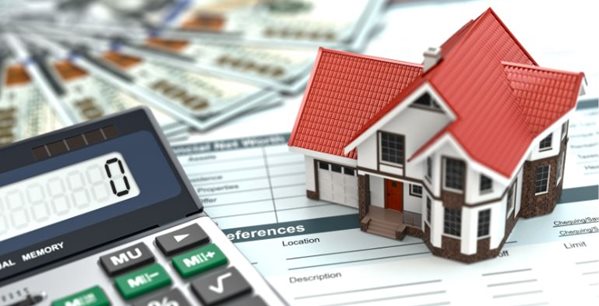 Assessing your budget is one of the first things you should consider as it will determine every next step thereafter. You'll need to sit down and look closely at your savings, income, and expenses. Determine what you can afford as a house deposit and the level of monthly mortgage repayments. Don't forget additional costs such as property tax, home insurance, house maintenance, and repairs. Don't forget that with a bank, mortgage repayment rates can increase if you are on a variable mortgage.
Choosing where to live
Often, when buying your first home, the location may be heavily influenced by your budget. The location of your new home will have a significant impact on your level of happiness. There will inevitably be trade-offs when it comes to buying your first home. But concessions should be at an acceptable level for you.
Do you want to live in the city close to lots of amenities and public transport or would you prefer to live in the countryside? For growing families, access to schools will be particularly important. Meanwhile, young professionals may choose proximity to gyms or a booming nightlife. If you work from home often, does your favoured area have acceptable Wi-Fi levels for your work?
Consider how the location compliments your work and future career path. Is the home you're buying located near your current job and if you choose to change jobs, will it also be convenient based on industry locations? You should thoughtfully access all the local transport links available. You may work in Dublin but cannot afford to purchase in the city so choose to buy in Laois. Accepting more of your day will be spent in a car or train commuting may be one such trade-off in similar scenarios.
Don't forget to look at property prices, trends, and the availability of homes that suit your needs. A shortage of supply may mean your current budget will not cover buying in the area you'd like to live in. Does buying then make sense or would it be better to wait? Also, consider resale value if you do decide to sell the home in the future if your family outgrows your current home.
Crime Rate and Community 'Fit'
If you're considering moving to an area you've never lived in before or is far from home, it would be wise to assess the local area fit. Talk to people living in the area and find out if there is any any history of antisocial behaviour.
While there are effective measures you can implement for peace of mind such as a house alarm system, you don't want to find yourself uncomfortable living in an area. PhoneWatch, a provider of home security systems, regularly produce a burglary report which can help you access the level of crime in a particular area.
A house will be your most significant investment and you should do as much research as you can so you choose the right area and community to suit you.
Finding the Right Home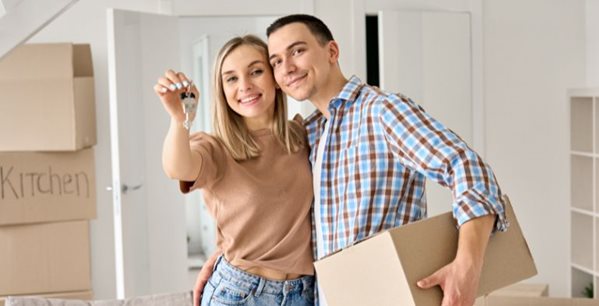 Finding the right house for you and your family is not always an easy task. When buying your first home in Ireland, there are many considerations.
Your Housing Requirements
Try and decide on what are your 'must-haves' versus 'nice to haves' for your first home. Consider factors such as house type, size, number of bedrooms and bathrooms, yard space, garden, parking, and any other house features that are important to you. Would you like the privacy of a detached house or wouldn't mind living attached to another home? Would you be comfortable in an apartment, or would you prefer a garden? Would you like a house you can move into immediately or would you be willing to choose a house that requires home improvements but is more within your immediate budget?
While everyone thinks their first home will be there forever home, this is actually rarely the case. Most people often wind up buying a starter home within budget to get out of the rental market. They then build equity in their first home before eventually buying their dream home.
Situations change and the house you buy now as a single person or couple, may need to later be sold to accommodate a growing family. Think about your future plans and how they align with the potential property. Think also of house resale factors such as 3 bed semi-detached houses being easier to sell than 1 bed apartments.
Don't forget other factors like storage space, room for expansion, or the possibility of renovations such as improving the energy rating of the home.
Securing a Mortgage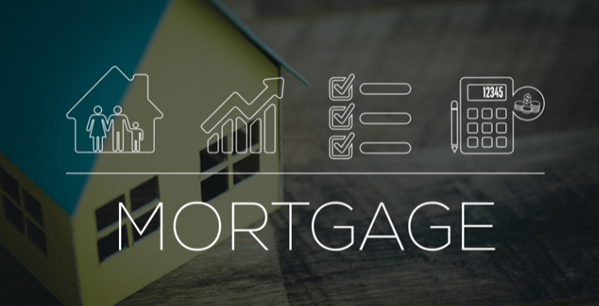 Before you commence looking at properties which you may be interested in, you may wish to start applying to lenders to try to get 'approval in principle'. This will give you a clear view of the amount which you may be eligible to borrow. Mortgage approval in principle will enable you to narrow down your property search within your budget.
The size of mortgage you get, will be determined by affordability. Every financial institutions in Ireland must adhere to the Central Bank mortgage measures regarding loan to income (LTI) and loan to value (LTV) limits.
Mortgage lenders will examine a range of factors including your income, employment status, outstanding loans, outgoings, savings and money management, your credit history and how much you're looking to borrow. The Competition and Consumer Protection Commission (CCPC) provide detailed information on the factors which may be considered when applying for a mortgage.
While there are rules and guidelines in relation to mortgage lending, all too often there are circumstances pertaining to an individual mortgage application which aren't black and white. Perhaps someone has changed job recently? Perhaps an applicant experienced a dip in their income due an unforeseeable event?
When you apply to a credit union for a mortgage, a member of staff will take the time to listen to you and understand your unique circumstances They will endeavour to support you at every stage of the mortgage process and help you towards getting a positive outcome. You can find out more about 'Why a credit union mortgage might be the best option for you'.
Inspecting the property and going sale agreed
Once you secure your mortgage approval you can now begin officially looking for your new home. Look for properties within your budget, which suit your needs, and are in your preferred location. Attend open houses, schedule viewings, and consider engaging an estate agent to help you find suitable options. Be clear about your requirements including the number of bedrooms, proximity to favoured amenities, and any other specific preferences.
Once you find a property you like, arrange for a professional building survey to assess its condition. This survey can uncover any structural issues or necessary repairs, helping you make an informed decision. It's also essential to check the energy efficiency rating (BER) of the property.
Hire a solicitor who specialises in property transactions. Buying your first home is not a quick process, especially not in Ireland. Solicitors will handle legal matters, such as reviewing contracts, conducting searches, reviewing house history, and managing the transfer of ownership. Seek recommendations or consult with different solicitors to find the right one for you. When you find a house, you like and wish to purchase, your solicitor will help you with the bidding process from there.
If successful with your bid, you can then go sale agreed and look to get the house off market.
Moving In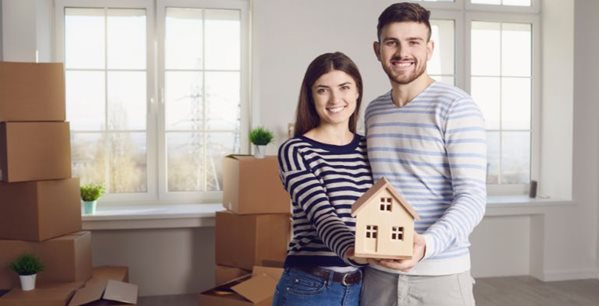 Work closely with your solicitor to review the contract and complete all necessary paperwork. Your solicitor will handle the legal aspects, including property registration and transfer of funds. An additional consideration is to secure home insurance before the completion date.
Once these steps have been completed, you will receive the keys to your new home. Take meter readings, update your address with relevant authorities, and start organizing your move.
Buying a home can be a stressful time in a person's life and there are a wide range of factors to consider. If you're looking to finance the home of your dreams (or at least one within your current budget range), talk to a friendly member of staff  about a credit union mortgage today.
Please note, the content within this blog is aimed to provide general guidance and is for information purposes only. It does not represent financial advice.